Summer is so close we can taste it (tastes like Aperol, stone fruit and aftersun gel). Aside from bottomless spritz and trying to remember to re-apply your SPF 50, summer means pool time. If you're thinking of transforming your garden into a poolside oasis, tiles are one of the most important factors in the overall design. And no disrespect to glass mosaics (we know them, we love them, we sell them), most living beings can shut their eyes and imagine a glass mosaic swimming pool.
Glass mosaic is a great material for pools - impervious, great for curved edges, light reflecting - but did you know that most porcelain tile is suitable for tiling in pools? Because of their low porosity and incredible strength, floor grade porcelain tiles are perfect for tiling swimming pools (yes, you could tile your entire pool in them). And not only are they typically less expensive than glass, there's also way more varieties to contemplate.
There's plenty of options to consider, so we've rounded up some of the hottest pool tile styles that are practically ripped from an Instagram influencer's fantasies (with a few options that may surprise) to get you started.

All White, All White, All White

Paging Matthew McConaughey… Be it Palm Springs style or a Minimalist's dream landscape, an all-white swimming pool is severely underrated. Fresh, bright and crisp, all white is a Slim Aarons style dream and a timeless choice.
Marrakech Excess

Reader challenge: contemplate the below reference images from an array of stunning Moroccan inspired pools without immediately screaming "WHAT? THIS IS SO BEAUTIFUL!" at your screen. Repetition, symmetry, pattern : there's a lot of inspiration to draw from in the rich, beautiful design of these Moorish Riad pools.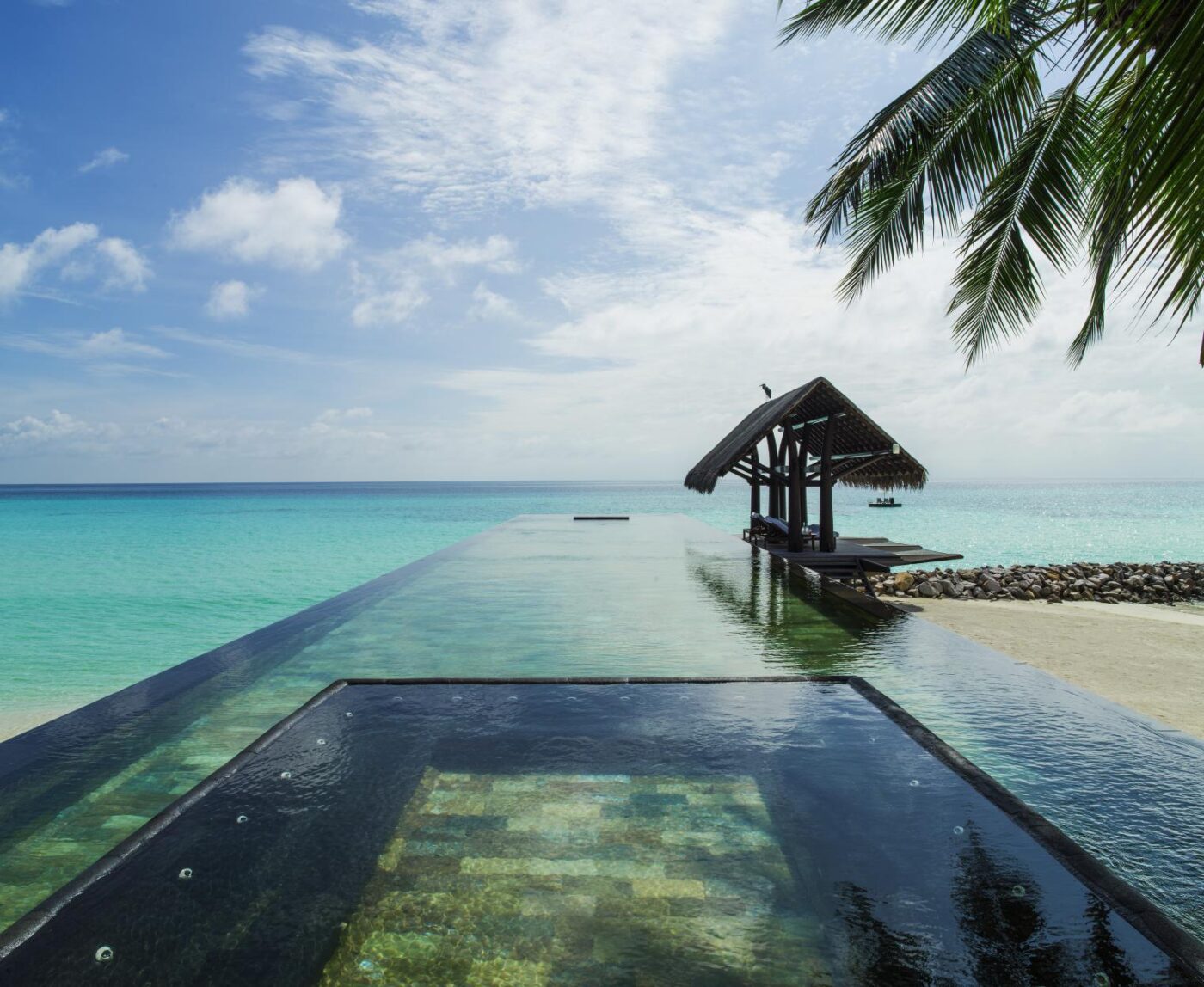 Prints Charming

An unpredictable, dramatic choice; printed tile is a gorgeous way to add femininity and a touch of the Mediterranean to your backyard. Our Marlow series from Nanda is perfect here - a compact size ideal for water lines, and an intricate, hand painted effect (without the price tag).
Checkmate

Checkerboard is BACK, and it's in your house, it's in your backyard, and it's in your… swimming pool? This is a simple concept but high impact - and a strong argument for tiling your entire pool. We were so absolutely smitten by these checkerboard pools, and had no choice but to share. Get the look with Deco Negro and Deco Blanco, Kosei Bone and Kosei Terra or Pixel Coral and Pixel Terra.

Dive in
As ever, this is only the beginning. The team at Myaree Ceramics are here to help you puzzle out pools - visit us at 91 Norma Rd, Myaree, shoot us an email at enquiries@myareeceramics.com.au or login and start building your fantasy poolside oasis with our My Selections tool.